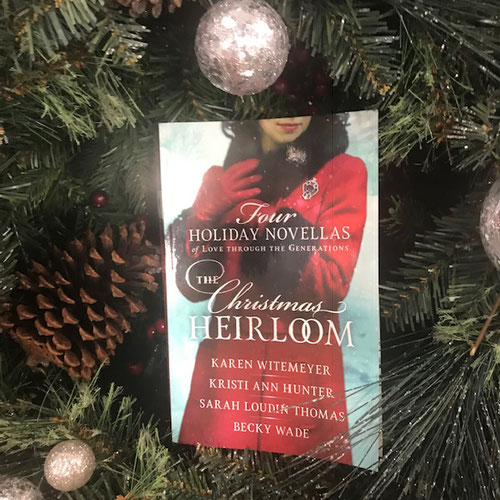 Oh, this Christmas novella collection is SO sweet!! These amazing authors collaborated bringing the stories of four families separated by generation but connected through the legacy and legend of an heirloom that brings the promise of love and hope to the characters. What I love about novella collections like these is being introduced to new authors--especially ones outside of genres I normally read. Each of these authors brings her very best in their story, delivering developed characters and plots that made me smile with each page turned and eagerly anticipating how the brooch would bring love to the next couple. My favorite thing about this collection is how broad the timeline is--it was like watching a time-lapse of history but with the magic of Christmas, the joy of hope, and the gift of sacrificial love, which in my opinion is what the season is all about. 
An ideal book for the Christmas season!!
**I received a copy of this book from the publisher. I was not required to write a positive review and all opinions expressed are my own.
 GIVEAWAY!!!
I LOVE Christmas stories and I'm always on the lookout for a good one!! Leave a comment below with your favorite Christmas story (and email address-for winner contacting purposes ONLY)  and I'll pick a lucky winner to receive a copy of The Christmas Heirloom (winners choice of paperback copy or Kindle version) and a $5 Starbucks gift card!! Giveaway ends 11/30/18 and is open to U.S. Residents, 18 years or older. This giveaway is not affiliated with anyone but ME :)