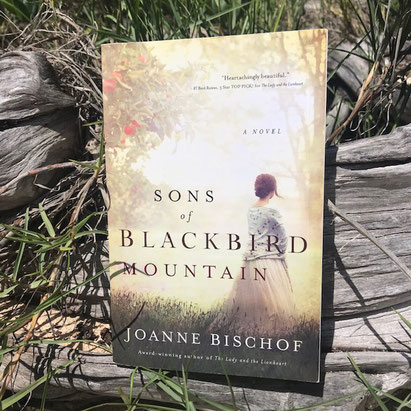 After reading Lady and the Lionheart--which wrecked me in the best possible way--I knew author, Joanne Bischof, would become a must-buy author for me because I knew there was no way she'd disappoint...and I was right!!
Sons of Blackbird Mountain is a heart-tugging story that pulled me straight into the rugged hills of the Appalachia and had me emotionally invested in a story where the characters captured my heart immediately.
For me, the best part of this story is Thor. *sigh* Ms. Bischof offers a note at the beginning of this story regarding how she incorporated American Sign Language because Thor is deaf and I wasn't sure what to expect. What I experienced was a story where facial expressions, words when they could be spoken, and actions that demonstrated the depth of emotion so powerful it embedded itself on my soul.
This story covers difficult subjects but also provides a theme of redemption that is refreshing and a beautiful reflection of God's mercy and grace. The cast of characters are wonderfully enchanting and I cannot deny the shock and dismay my heart felt when a scene brought out the worst in one. I'm SO anxious for the next story in anticipation of knowing redemption is coming and I know it will.
Ms. Bischof offers another beautiful story that'll imprint itself on reader's hearts making it impossible to forget and the first one to recommend every single time.