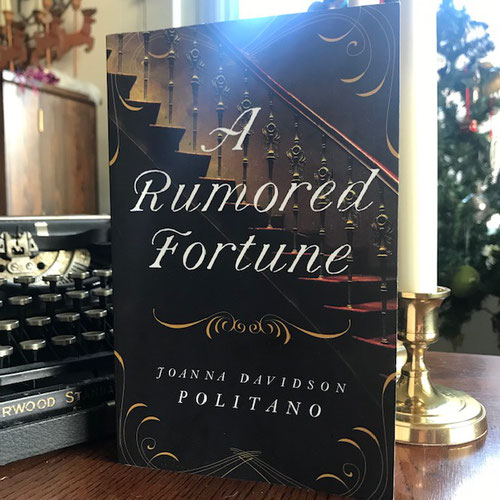 It's hard to put into words how I feel about this book because saying I LOVE it feels inadequate. I was captivated by the first page, drawn into life of Tressa Harlowe and the troubles thrust upon her and the Trevelyan household.
Ms. Politano has this way of writing that makes me feel joyful. It's not just the amazing characters but the way she brings them to life with genuine emotion and thought that have me enchanted with each turn of the page. I LOVED Tressa and Donegan. I was enchanted by their unique relationship and playful banter but as the story watching them grow and develop over the course of the story was pure joy.
The plot was unique and the way Ms. Politano used a treasure hunt to reveal and expose the many facets of the human heart was creative but even more so was the spiritual truths of fatherly love, forgiveness, and generosity weaved throughout making the story a beautiful portrait of where our true treasure lies.
A Rumored Fortune encompasses everything a book lover wants in a story and Ms. Politano paints a tapestry with her words that have made me a fan forever.