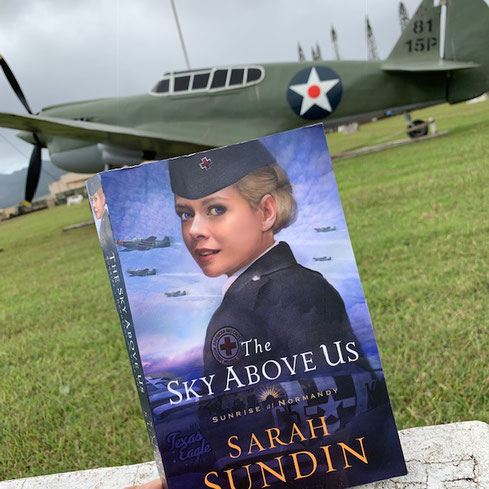 Never have I had a more immersive reading experience than within the pages of The Sky Above Us. Author, Sarah Sundin, once again brings WW2 history to life in this action packed story that doesn't slow down until the final page. 
The authenticity brought to the characters (especially the men of the 357th Fighter Group) made them come alive!! So much attention to detail it was hard not to imagine myself in the middle of an air battle right alongside Lt. Adler Paxton and the team. 
There were many twists and turns in this story but I think the moral dilemma Paxton and his girl, Violet Lindstrom, struggle with are what will make The Sky Above Us most memorable. The ache of past sins, judgment, forgiveness, and life-altering consequences find resolution in the beautiful gift of grace, which permeates the story in unforgettable ways.
Overall, this is a beautiful piece of history come to life through the imagination of a talented author with the literary gift to remind us why the generation depicted in these pages were considered "The Greatest Generation." And I agree!