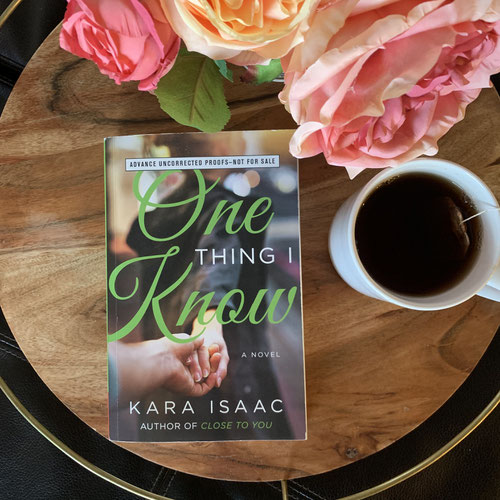 Author Kara Isaac offers a twist in her repertoire of romantic comedies with One Thing I Know. While readers will still find witty banter between lead characters, Rachel Somers and Lucas Grant, the plot dives into complicated territory of deception leading to the kind of tension that made it impossible to put this book down. 
One of the things I appreciate about Ms. Isaac and this story in particular is the way she doesn't shy away from hard topics. This story doesn't skirt around touchy subjects and is not overtly Christian but it does show well rounded characters living authentic lives where they're forced to make decisions with moral implications. Personally, I find these kind of stories good for the soul because it challenges me as a reader and a Christian to address the situation and understand that not everything in life can be tied up in a pretty little bow of perfection. 
***I received a copy of this book from the publisher. I was not required to give a positive review and all opinions expressed are my own.