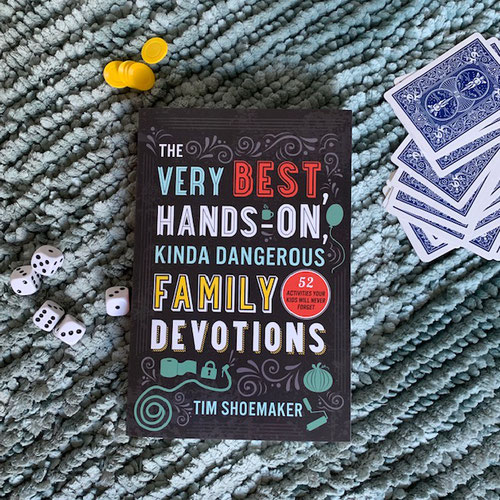 Let the games begin!! This family devotional is chock full of fun and adventure that'll engage the whole family. The activities included surround solid Biblical principles along with Scripture that'll resonate with each family member long after the laughter ends. With 52 devotional activities it gives families the perfect opportunity to invest in one another and the Word of God. 
The only thing I will say is that this isn't a devotional you can just pick up on a whim. Each of the activities do require materials and a decent amount of time (some for prep) so it's going to take a bit of planning but in the end I believe it's a fun and worthwhile book of devotions that offers a unique way of bringing the family together. 
***I received a copy of this book from the publisher. I was not required to give a positive review of this book and all opinions expressed are my own.