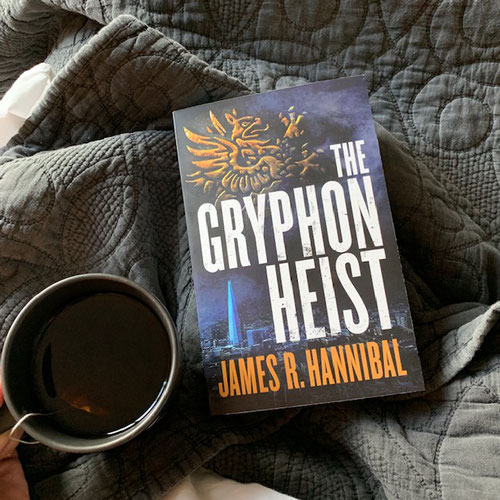 Enjoyable espionage thriller. With quick action, tangible danger, and a cast of unique characters the entire novel read like a movie that left me excited to keep reading.
What made this story stand out to me was the unique plot and the dynamic between characters. Mr. Hannibal does a fantastic job giving each character an unforgettable personality bringing them to life on the page. There were some easy guesses on the part of the plot but the action and storyline made it easy to overlook those and simply enjoy the adventurous ride. The chapters are quick, keeping the pace heightened and I like the way the author wove in the faith element. 
Overall, this is a great story and perfect for fans of high action thrillers. I'm looking forward to the next book!
I'm excited to be able to give away an extra copy of The Gryphon Heist>> Click HERE to enter
***I received a copy of this book from the publisher. I was not required to give a positive review and all opinions expressed are my own.***