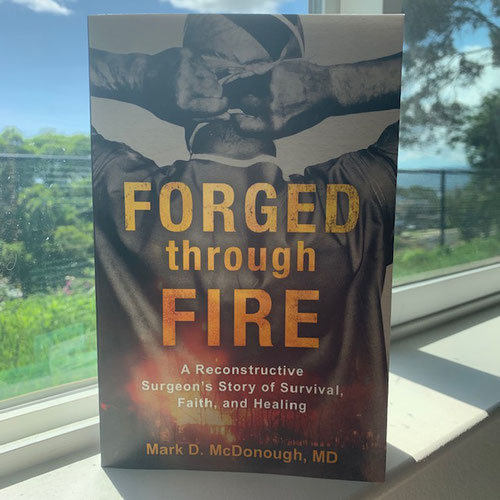 Intense and gripping as it is redemptive. The horror of what this man went through as young man and carried through him with every surgery, recovery, and questioning--Mark McDonough reveals a faith that has been refined literally by fire. 
If anyone has gone through a series of trials and is struggling to see God in the bigger picture of "why" this book is a good reminder that God is still there. In the hurt, pain, and unanswered questions. Struggling with faith, especially when dealing with unexpected tragedy is a heavy burden but the author guides readers to the hope of healing through his own testimony. 
It's not an easy read but a powerful one. 
***I received a copy of this book from the publisher. I was not required to give a positive review and all opinions expressed are my own.***