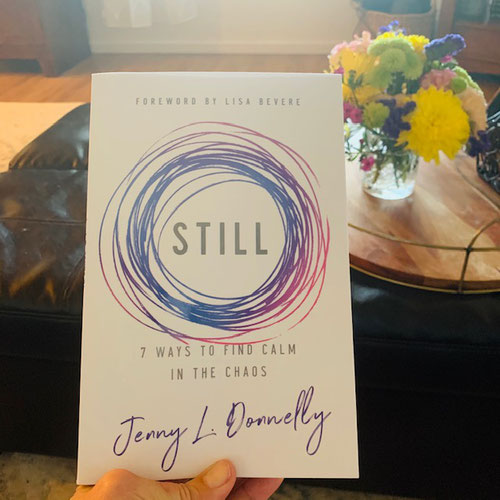 Not a quick read but an intentional read that is worthy of the time. 
Still is divided into three sections: The Search for Rest, which reveals a bit about the author's background and her own search for rest. Seven Ways to Rest, which offers suggestions for how to achieve REST in spite of the chaos life might be dishing out around us. Rest is a Position, which encourages readers to remain in REST.
I enjoyed the authentic tone of the author and her transparency. There was a good deal of self-reflection in the context, which I found applicable to my own life. The chapters/sections are not short. I thought I'd be able to read through a chapter and be done, adding it to my morning quiet time, but what I found was topics/discussion that require deeper soul-searching, not a speed-read. 
Overall, I think this book has a lot of value but would encourage readers to take the time to be "STILL" and really take in Ms. Donnelly's words to truly appreciate what she offers. 
***I received a copy of this book from the publisher. I was not required to give a positive review and all opinions expressed are my own.***