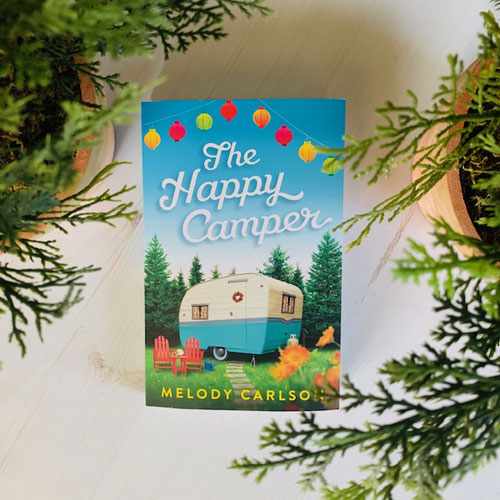 Solid 3.5--This is a fun story that had me wanting to restore a vintage trailer ASAP!
This story is my first Melody Carlson and I enjoyed it. From the very first page I was quickly captured by Dillon Michaels (it took me a hot minute to get used to her name) plight as she makes a quick decision so start over and move home. I loved Dillon's grandpa as he reminded me very much of my own. I had a hard time with the other secondary characters, like Vivian who at first I thought was much older given her job and interests but then find out she's younger and interested in Jordan, the handsome hardware store owner who's sparked Dillon's interest too. 
This story was an easy read and I really enjoyed the renovation of the camper and had hoped to see more of that in Dillon's story arc but it got a bit muddled with the wishy-washy issues between her, her ex-boyfriend, and new romance interest. In regards to the romance, there wasn't much of it, which makes me think this story is mostly about Dillon's personal growth but there's still a lot of emotional back and forth by the final chapter and then a sudden declaration of love and I wish I could've seen more or experience more of that "love" between the two characters. 
Overall, Melody Carlson has a great writing style and I would definitely look into more of her stories. I just felt like this story ended before it really began, leaving me wanting more of Dillon and Jordan. 
***I received a copy of this book from the publisher. I was not required to give a positive review and all opinions expressed are my own.***